Media and Entertainment Human Resources
Employee Relations Executive Search by Filcro Media Staffing


Senior Director
Human Resources | Employee Relations
Based New York City
Search Senior Director Employee Relations
Search Firm Filcro Media Staffing
Officer in Charge Tony Filson
Reporting to Vice President Human Resources, New York City
Client Company

Optimum / Altice is the parent company of CableVision assets described in this search.
A diversified U.S. based global media and entertainment conglomerate with television network, sports, MSO / Cable TV, radio, retail, venue, entertainment and advertising holdings. The firm operates businesses in 65 countries to include the United Sates, Europe, Asia Pacific, Africa, Mexico and South America.
Client Situation

The Vice President of Human Resources at MSG identified Filcro Media Staffing through the referral of a Senior Vice President of Human Resources and Employee Relations at a competing media and entertainment conglomerate.



Filcro Media Staffing also had completed searches for MSG in the past in their Cable TV, Sports, Telecommunications and Venue based business groups to include Radio City Music Hall, The NY Rangers, NY Knicks, Broadcast Operations and Engineering and the sales departments of multiple broadcast network brands.
Industry and Sector inclusion
Television Broadcasting
Telecommunications
Cable TV
Radio
Sports
Entertainment and Entertainment Venues
Advertising
Fortune 100
Filcro Media Staffing is Retained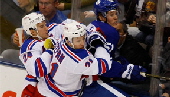 The Filcro Media Staffing Officer in Charge of Search was Tony Filson.

As requested by the VP of HR, he commenced a national search and establish guidelines to identify a new Senior Director of Human Resources who could implement 360 methodologies; best practices; and management training and employees relations programs for five of the operating divisions of the company.

Filcro Media Staffing was provided with O&D charting and succession plans for the five operating divisions of the parent company in the areas relevant to divisional human resources. Clear definitions were established with HR in all (18) areas of concern.

Filcro Media Staffing had a cultural understanding of the firm through prior recruitment assignments and understood the sensitivities of inserting new and mandatory employee relations policies across all lines of union and non-union personnel.

The diversity of the five business groups posed an unusual challenge. Filcro Media Staffing established a hierarchy of desired skill sets and experience to proceed with universe compilation and tiering. The fact that Filcro Media Staffing reported directly to the hiring manager who was also the VP of HR offered many advantages as the VP HR was clearly identifying an heir apparent should she choose to exit the company. Filcro Media Staffing has a history of highly effective succession planning recruitment in the media and entertainment industries.

Due to the "direct" and "dotted line" reporting matrix the search presented challenges. An executive had to be identified that could function effectively where in some instances employee relations functions were handled by line management not aware of or ever participating in formal HR instituted ER policies in the past. The desired continuity of HR policies, training and the empowerment of line management was going to require a skilled HR professional to assure implementation in union and non union environments where they had not existed as unified policy in the past.

Challenges Facing the New Senior Director of Employee Relations
Change Management

Training & Development

Cultural Reorientation

Empowering Management

Continuity Across Varied Lines of Business

Budget Controls for HR Programs

Common Goal - 360 Programs

HR Best Practices
Filcro Media Staffing's Recruitment Solution

Filcro Media Staffing proceeded to Identify the "best in industry" employee relations executives who had implemented programs in organizations in and out of the media and entertainment industries. The sophistication and efficacy of their programs had to be apparent, with clear increases in productivity, lowering turnover and avoidance of litigation in a similar organization with union and non-union employees.
An executive capable of focusing on line management ownership of issues on a proactive level was desired. With diverse cultures / sub-cultures and varied lines of business there needed to be effective policies in place to address workplace issues by opening lines of communication above, on and below line.

The VP HR put forward clear ER organizational goals and programs for this new Director. We needed a person who could educate an entire population that "reactive policies never work" in an effective employee relations environment in a company that cares about their employees.

The VP of HR was receptive to varied approaches and gave Tony Filson latitude during the search process to determine the proper compilation of ER skills and the industry experience required to accomplish her goals.
Successful Senior Director of ER Recruited
A Vice President of ER of a competing media and entertainment conglomerate was identified and hired as the new Director of Employee Relations.

This new Director with an MBA had organized the entire Human Resource department for her present entertainment conglomerate and instituted ER policies for U.S. employees located in diverse operating groups.

She incorporated new ER policies for Human Resource Groups from acquired companies into corporate units with decentralized field operations and designed training programs for senior management and staff including Change Management, Leadership Skills Development, Team Building, Stress Management and Building Communication Skills. She conducted training in interviewing, hiring, firing, coaching and motivating. Managed sexual harassment training programs, started the process of Wage and Hour Audits to insure company-wide FLSA compliance and worked with the legal department in the writing of a corporate handbook to establish consistent policies and procedures

She also developed and implemented a web-based recruitment strategy including Internet job boards and tracking systems resulting in improved employee retention and lower turnover rates. Her ability to conduct internal grievance investigations and handle all Employee Relations issues while educating line management was noted in the industry. This was exactly what the hiring company VP HR required. Her strong due diligence experience for all employment / benefit issues related to mergers and acquisitions was also well suited to get people acclimated to the new ER programs. Her HR communication skills and tools were welcomed.

Prior to working at the entertainment company she had worked for one the World's largest corporations in the automotive industry in a Union / Non-union environment that was similar to our client company. She handled all bargaining and non-bargaining personnel as she formulated strategic plans for staffing initiatives to meet revenue objectives that were also similar based on a "franchise" business model for one operating group.

The executive easily became acclimated within the new environment. She proved to be highly successful as a change agent. Her programs have enhanced the culture of the company, lowered turnover, increased productivity and made the company a more desirable place to work for everyone who enjoys the new policies instituted by Human Resources.

This Page Case Histories Human Resources Contact Employers PC Mobile Sports
Human Resources Communications - Messaging Production | Vice President