This Filcro Media Staffing case history profiles Filcro Media Staffing as the search firm of record with Tony Filson as Officer in Charge of Search to recruit an integrated multicast media advertising sales (Director) executive
Director
National Advertising Sales
Based New York, NY
Search Firm Filcro Media Staffing
Officer in Charge Tony Filson
Search Group Advertising Sales
Search Director National Advertising Sales
Reporting to Chief Revenue Officer (CRO)
The Client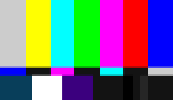 A multicast multiplex cross-platform Music TV network with advanced technology in areas relevant to monetization, dissemination, licensing, technology and music industry integration to circumvent traditional roadblocks associated with (8) eight media platforms.
Client Situation
Due to increased competition in the music space regarding, affiliate agreements, licensing costs and technology developments the board of directors opted to model future multiplex music distribution across multiple music genres on the monetization of (8) media platforms as directed by a newly hired CRO.

The CRO having prior experience in a multi-billion dollar U.S. based media and entertainment conglomerate wanted to eliminate redundancy and increase the efficacy of each individual sales professional to reflect his vision of cross-platform integrated media advertising sales being conducted by singe points of contact vs. silos of competing internal media interests.

The areas of responsibility with regard to national advertising sales would be on all (8) eight media platforms that the Music TV Network would be disseminating across.
The Filcro Media Staffing Solution
Based on Filcro Media Staffing's prior experience recruiting for each individual media platform and also for integrated media platform executives, Tony Filson as Officer in Charge of Search opted to start with revenue goals associated with each platform and initiate universe compilation based on the revenue objectives of the CRO.

Tony Filson directed Filcro Media Staffing's recruitment research staff to break down New York, Los Angeles, Chicago, Boston and Miami markets based on the advertising agency and direct client spends across the business verticals relevant to the demographics of each music genre or channel associated with each platform. Combining these numbers offered many challenges as in some instances mobile and online numbers were integrated as were TV spend dollars that sometimes overlapped with OTA, MSO and Satellite. Deriving social networking numbers were also a challenge as many of these dollars were stripped from other platform budgets.

As the firm has been retained to build out New York, Los Angeles and Chicago we opted identify the New York Director of National Advertising Sales first. Based on the proximity of the firm's executive offices, the advertising agencies and the higher expectations of revenue budgets from New York this was logical and proved to be effective from a process perspective that we could emulate in Los Angeles and Chicago.

Music monetization acumen was no doubt Filcro Media Staffing's primary focus here. It was amazing when speaking with those outside of music and or music advertising sales to see how many of them failed to understand the proposition as it related to all the media platforms, the agency and the client and the consumer.

With B2B, B2C & C2C offerings we needed a Director who could grow rapidly as they would have to hire additional staff as Managers and Account Executives once initial budgets were met. With so many opportunities for traditional ad sales and sponsorships it was essential that this Director was able to recognize opportunities that most advertising sales executive would not capitalize on.

As player coaches in each geographic these Directors would have to work with ideation, RFP response and sales planning resources that were lean compared to some other environment they had worked in. The Advertising Sales Director in New York had to understand the importance of building a solid foundation that worked so each platform, the agency, the client and the consumers were involved in seamless assimilation and dissemination

One concern of Tony Filson was the optimal mix of clients and agencies to support such a diverse offering of music genres. As examples CPG, QSR, Automotive, Beverage, Adult Beverage, Travel, Apparel, Entertainment, Footwear, Electronic, Financial and Gaming would lean towards specific music genres in some instances, day parts and rotations. R&B, Country, Rock, Jazz, Latin, Pop, to name a few would no doubt offer individual challenges and advantages. Finding a person with the right agency and client mix would be essential who could fit into this unique culture.

Filcro Media Staffing has had extensive experience over the years with TV and Music industry recruitment. This industry related recruitment experience allowed the firm to completed the search ahead of the proposed schedule. The CRO was very pleased.
The New Director Recruited
The new Director of National Advertising Sales recruited by Filcro Media Staffing was hired by the CRO from a initial pool of 63 candidate, placed into 3 tiers, with 4 candidates ultimately making it into the first tier.

With 14 years of combined work experience the new Director was a well honed advertising sales executive. As a matter of fact, Tony Filson had recruited for two of the firm's that the Director had worked for in the past. Filcro Media Staffing had no conflict of interest nor was the new Director currently employed at a firm that had retained Filcro Media Staffing within the past six months.

Most currently the new Director worked for the number one TV Music entity associated with the primary demographic and three of the key music genres of the new firm she would be joining.

The new Advertising Sales Director was recruited based on her extensive mix of agency and direct client contacts that touched on every area relevant to the CRO for ramp-up in New York.

Coming from a multi-billion dollar media and entertainment brand the CRO and the new Director had a great deal in common with their revenue expectations and the process to accomplish their revenue goals.

Everyone at the Network was pleased with what a unique fit this new Director was from so many perspectives. Not only had she worked in OTA, Cable and Satellite, her Online, Mobile and Social Networking integration was outstanding.

Prior to working in TV the new Director had sales leadership experience within the music industry for the world's largest producer and distributor of music.

Starting her career in print advertising sales, she sold national pages for one of the largest publishing companies in the world. In the board room with a CMO or a VP in charge of media at a leading advertising agency she was one of the top sales executives in the industry. As an individual seller she generated over 20 million dollars and as a team leader and manager of a national sales team she most recently, met a an 80 million dollar budget running East Coast National Sales for her last employer.
The Director of Advertising Sales has proven to be a rainmaker and an exceptional leader of the sales managers, account executives and the sales support staff. She has exceed the 1/4's sales budget by 20% the first three months at the firm.
Tony Filson was the Officer in Charge.