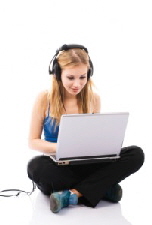 Music Publishing Executive Search
Royalties, Copyrights, A&R Management
Filcro Media Staffing recruits Vice Presidents, Directors and Managers of publishing, royalty, A&R and copyright management for some of the most respected media, music and entertainment companies globally.
Music Publishers, Record Labels, Advertising Agencies, Broadcasters, Motion Picture Studios, Talent Payment Firms, Talent Agencies and Law Firms, all utilize Filcro Media Staffing
Search Rosters: Jobs for Los Angeles, New York & Nashville:
Head of Music Publishing | Global

Vice President Publishing and A&R

Vice President Music Publishing

Senior Director Publishing and A&R

Sr. Dir Royalty & Copyright Management for US Writers

Director Royalties & Copyrights

Director Writers and A&R

Sr. Manager Royalties Management

Sr, Manager Copyrights
Manager Publishing Technologies & Platforms

Manager Copyrights & Sync Management

Asst. Manager Sync Management

Actual Payments Coordinator | US LATAM

Assistant Copyright & Sync
Rock | EDM | Rap | Hip-Hop | Country | Pop | Dance | Urban
All of the current music publishing jobs above are seeking music publishing professionals with copyright, royalty, A&R and writer management experience interested in exploring the music industry with quality firms. Based on current markets, full-time, part-time and remote opportunists are available.
When writing please let us know if you are interested in Los Angeles, New York or Nashville music publishing jobs. Filcro Media Staffing

This Page URL: http://www.executivesearch.tv/html/music_publishing_jobs.html
Sr. Director Publishing and A&R
Los Angeles, CA - USA
Pop, Dance and Urban
Summary We are seeking a honed music industry professional to lead an important division of one of the most respected music and entertainment companies globally.

​This A&R Music Publishing executive should greatly enjoy developing strong U.S. based writing/producer teams in Los Angeles for your Japanese recording artists, signed to your Japan-based labels under the parent company umbrella.

You will recruit and sign talented U.S. writer/producer teams for Japanese recording artists for new sounds in youthful Japanese markets globally.

This executive will also manage and lead publishing administrative staff for royalties and copyrights..
Responsibilities, Skills & Experience Required
Duties
This Senior Director of Publishing & A&R shall sign their own writing/producing team(s) to consistently provide songs for some of the most noted Japanese artists in the world. With an emphasis on creating music for Japanese and U.S. Markets.

Host noted Japanese recording artists each month to work with talented writers/producers you've sourced/signed. They will work in a facility you own with multiple writing rooms and an atmosphere built to encourage productivity and emersion in the creative process.

The mission is to form and manage songwriter/producer teams who will be at the forefront of the "global creative industry" to constantly provide songs for your artists and develop "original sounds" that set trends in youthful markets.

Provide creative services and support to writers in a manner that enhances relationships.

Know when to manage or offer autonomy for writing and co-writing sessions for artists with in-house and third-party writers, either independent or signed to other publishers to ultimately leverage the recording studios owned by the company.

Constantly source demos from third party writers and publishers for company artists with an ear for new sounds

Collaborate with and lead Publishing Administrative Management and Staff to manage the division and maintain a productive and positive work environment

Conduct business practices that are "innovative" with a keen awareness of "new culture", "new ideas and music technology" in the youthful sectors of the music industry

This creative and publishing division and this executive specifically will provide songs for Japanese artists in Japan who prefer western songs and have aspirations to expand into U.S. markets while enhancing Japanese market penetration.
Experience & Skills
A minimum of 8-10 years+ of current, relevant music publishing / A&R leadership identifying exceptional writers for Pop, Dance & Urban genres.

Acumen within Japanese and U.S. markets is desired but not required

Experience within Pop, Dance and Urban genres with extensive access to talented writers and producers.

The proven ability to form and manage songwriting and producer teams that can optimize an Artist in Japanese and U.S. music markets

A history of setting "trends" in the music industry within youthful markets

An executive excited about developing the Japanese Music Market with talented U.S. writers and producers, you will bring forward and sign

Broad business acumen and leadership skills to build the division at a smart pace with maturity and patience

A reputation in the industry that will attract other talented music executives, creatives, producers, and writers who will be effective with your roster of Japanese recording artists.

Active and "current" in the music "creative community" in Pop, Dance, Urban

The ability to evangelize the Firm's leadership role and capabilities in the music industry as an "innovator", "creative facilitator" and "technological maverick".

Maturity to work with noted artists and their management as well as external legal counsel and internal legal departments.

A good sense of royalty, copyrights, sync law to compliment your broad business acumen of music publishing.

Reporting capabilities to keep senior management accurately informed of current and future business developments.

This executive must be hands-on and lead by example. Player, player/coach capabilities will be essential.

Should be well rounded with business, music industry, creative, publishing and writing relationships to be successful

This executive's reputation should be one that attracts talented writers and producers and builds relationships with a history of music industry success and trust.

This executive must enjoy functioning as part of a "Respected International Team". That "Team Spirit" is a core component to the Firm's corporate and creative culture and success. A keen understanding of collaboration in international music markets with an emphasis on Japan and the U.S. would be ideal

Soft skills should exhibit thoughtfulness, maturity, confidence, honesty, humility, decorum and intelligence.

Experience gaining consensus from internal and external interests to get buy-in from all parties.

Concise, timely, transparent and detailed messaging so planning, execution and goals are clearly understood by everyone.
This is a very special job for the firm's labels in Japan and the artists you are assigned to

​Facilitating Japanese music label success with creative influences from the U.S. offers challenges and rewards.

This job is for someone who can be productive and stay on course for 24 months before expanding the division and growing, that's the plan. ​
CONTACT
Tony Filson
Officer in Charge of Search
Filcro Music Staffing
Los Angeles, CA
Mobile Phone Link:
https://www.media-recruiters.com/director-music-publishing-and-a-r
Manager of Music Publishing
Copyrights & Royalties Administration
Location Los Angeles, CA - USA
Summary
Diversified global music and media entertainment company is seeking a honed music publishing executive with broad acumen in copyrights and royalties administration.

​The firm is seeking a music publishing professional with operational competency who desires stability, security and career growth in the music industry, with a highly respected firm
Compensation
Based on experience, a starting salary of $80,000 to $100,000 with comprehensive health, welfare, savings and PTO. Offered is a noted corporate creative culture and work environment.
Responsibilities & Experience Required
This music publishing executive will perform a wide range of duties reporting to the head of music publishing and attending meetings with the President of U.S. music publishing.
A minimum of 5+ years of music publishing experience.

Broad acumen with music royalties & copyrights

Knowledge of synchronization (sync)

Ability to determine and maintain accurate actuals

Supervise one copyright assistant and mentor to develop their skills

Exhibit good judgment and broad acumen to interface with artists, writers, representation and creatives

Business and legal acumen to interface directly with the internal legal department and external law firm

Comprehensive organizational, time management and computer skills

Good soft and interpersonal skills to work in an upbeat, friendly and deadline-driven environment that is highly desired in the industry.

Maturity to work in a confidential manner

A music publishing professional who enjoys a creative environment and keeps abreast of industry trends
Qualified candidates should submit a resume with dates of employment for consideration.
Contact
Tony Filson
Filcro Music Staffing | Los Angeles | New York
Resume Submission Link
Music Group | Directors & VP's | Employers | Client Recommendations

Share this job: https://www.media-recruiters.com/manager-music-publishing-job
Bookmarks:
For A&R: https://www.media-recruiters.com/director-music-publishing-and-a-r