Media Industry Systems Engineering Executive Search
A Filcro Media Staffing systems engineering case history for review

Senior Systems Engineer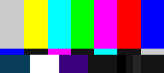 Executive Search: Senior Systems Engineer Advertising Agency Post Production Creative Global Cloud Workflow & Systems
Location: New York, NY - Midtown Manhattan
Industry: Advertising Practice Media Workflow & Systems Technology
Executive Search Firm: Filcro Media Staffing
Officer in Charge: Tony Filson
Search Group: Technology | Production & Post Production
Executive Search Summary

Tony Filson met with the CEO to discuss world leading architecture of cutting edge digital content creation, production support and post production workflow automation in his New York City offices. Filcro Media Staffing was subsequently retained to recruit a Senior Systems Engineer to bring to fruition the technology required for global creative integration of one of the the world's largest, most creative and respected advertising agencies.

The workflow modalities and systems architecture developed in New York, would be utilized throughout the world in the advertising agency's US, LATAM, ASIA & EU offices, IT, production and post production facilities.
Executive Search Profile
The CEO tasked Filcro Media Staffing to recruit a Senior Systems Engineer to be part of the centralized support and administration team of creative workflow, server infrastructure and cloud services.

Required were strong technical and interpersonal skills to work with a highly talented team as well as being the escalation point for the first line client support help desk teams providing systems administration and engineering assistance to maintain the server environments. This Senior System Engineer was recruited to work with a team dedicated to providing a unique mixture of solutions oriented technical support and customer service, resulting in maximum customer satisfaction for the advertising agency globally.

Recruiting a specialized production and post production systems engineer responsible for the oversight of the system administration team to lead and mentor others creative technologists was done successfully and expeditiously in line with the key duties and experience listed below.
Key Duties for the Senior Systems Engineer Recruited
Deliver engineering support and systems maintenance in line with good practice processes, customer expectations and customer contract service level agreements.

Work as an integral member of the engineering team to support the operation, troubleshooting, installation or maintenance of the clients servers, editing systems; ingest, media management, playout, workflow, back up systems and network infrastructure.

Help architect and implement video production workflows where necessary to optimize and/or meet the clients business requirements.

Consult and help implement new video services and products in furthering the evolution of the streaming ecosystem with a focus on scalability and high availability.

Configure, develop, test and implement appropriate software and hardware to optimize and or meet business requirements.

Help define video requirements with best practices in mind.

Cultivate relationships with current and existing vendors / partners to improve video quality of service and experience

Responsible for implementing, management and support of system monitoring services across the global LAN/WAN/SAN environments. This includes ensuring all sites are properly monitored and tier 1 support have access.

To proactively monitor and report on the health of the technical environment including the network LAN / WAN; cloud services; storage usage levels, production systems and SAN hardware to ensure good day to day management of the systems and to help identify and rectify issues before they impact the user environment.

Provide diagnostics, fixes and patching remotely, over the telephone, through the help desk systems or on-site to optimize the configuration and performance of the networks and systems.

Consult and collaborate with the help desk team, which you will be part of to provide efficient technical issue resolution, where necessary escalating issues to other internal teams in accordance with the escalation process.

Responsible for tracking, communication and resolution of engineering support issues in the Support Ticketing System.

Follow internal procedures to document technical environments, procedures and good practice protocols for our customers, updating documentation to reflect any changes.

Provide support to the team deploying on-site customer solutions, demo / trial setup, operation and product testing.

Update software / hardware assets on client database and tracking system

Maintain documentation of hardware maintenance, configuration, failures, removal, and installation.

Conduct daily inspections of the video infrastructure.

Assist in RMA process for equipment.

Provide customer feedback to the Head of Engineering.

Be part of the team's support rota to provide 7 day, 24/7 support coverage 365 days a year.

Provide out of hours support via mobile phone on a rota basis.

Responsible for team member appraisals in conjunction with the Head of Engineering
Key Role Deliverables for the Senior Systems Engineer
Provide first line application and technical support to the video environment and its Adobe Premiere Pro and motion graphics workflows to ensure the facility is maximising its capability and ensuring that issues are resolved to enable users to hit their production deadlines

To implement support and service to the central team support manager for delivering high quality proactive support services with effective communication lines with users, the central escalated support team and the operational team.

To lead and deliver assigned projects by set deadlines and when applicable utilize both local and centralized resources for tracking and reporting of progress into the firms project management system.

Look for continual improvement and efficiency in the utilization of technology, workflows and associated processes.

Help identify innovation opportunities for internal clients to deliver benefits back to the business and its users.

To provide timely and regular communication with the central team to ensure that the agency is working as one team for delivering support and projects to internal IT, production and post clients.

To manage technical, licensing and workflow information for the facility and to ensure this is kept up to date and available to the wider team and to the Client's operational team

To oversee, document delivery knowledge transfer to Client's in-house team and to promote good practices by helping users to become self-reliant in key technology and processes, helping them transition to new ways of working.

With cross functional teams plan, implement and support the piloting and testing of new technology, creative platforms and workflows in the facility e.g. Adobe Premiere Pro and associate software, and to ensure knowledge is captured to support any wider roll-out to the client's other facilities

To consistently utilize the firm's systems and resources to proactively look at ways to improve service and operations.
Systems Engineering and Creative Workflow Minimum Experience Requirements Utilized to Bring the Executive Search to Fruition.
Experience supporting a multi platform infrastructure environment. Windows Server, Mac Server, Linux, Etc

Proficient knowledge of video technical infrastructure and operations, incorporating the following new and legacy hardware and all associated software:

NearLine Editing Systems

Shared storage systems

Backup services and procedures

Switches, hubs, cabling plant and other network equipment.

Routers, firewalls and communications links

Solid experience in Production and Post Production Workflows

Digital desktop editing packages specifically Adobe Creative Apps

The Ability to troubleshoot IT related problems and provide solutions

Experience with process mapping for project management

Creative culture / environment awareness in a large multinational.

Ability for domestic and or international travel to emulate process globally.
The Transition and the Skilled Senior Systems Engineer Recruited

The Senior Systems Engineer recruited had more than 13 years of expertise in the systems and creative workflow areas relevant to this executive search. With broad desktop and server operating system platform experience with Microsoft Windows operating systems, all MAC OS X versions, all MAC iOS versions, Unix and Linux, this honed technologist with extensive advertising agency production and post production technology experience was ideal to lead the advertising agency's initiatives for global systems and creative workflow integration.

Well versed in managing creative technology projects from inception to fruition his experience mapping process and project management was ideally suited to emulating best practices regardless of the global geographic.

Having administered and supported multiple production and post production facilities in North, Central and South America to include the Video Edit suites, Audio suites, Animation pits, 3D visual effects software, manual and automated QC systems, while reporting to the CTO the Systems Engineer recruited was ideally suited.

While recruiting we kept weighting towards a media technologist that could understand the enormous demands of SAN installations when working with HD content that had to be shared, edited and delivered in real-time across continents. The new Sr. Systems recruited had the support and maintenance experience specifically of the high-end production and post production advertising agency experience required.

What set this Senior Systems Engineer apart from others was not only his technology acumen but "The Person" himself. With the ability to mentor others and work with all levels of staff, this was a talented technologist with exceptional soft skills. His ability to convey engineering thoughts in a manner for non-technologists, was commendable. This skill would be utilized well in senior level meetings where business goals would be articulated and he would have to work with cross-functional creative and technology teams to bring them to fruition.

Filcro Media Staffing completed the search assignment ahead of schedule and under the quoted budget.

Additional Case Histories | Technology Group | Employers | All Recruitment Groups

Note: The Sr. Systems workflow engineer recruited for this search was promoted and Filcro Media Staffing was retained again, to implement the succession plan and recruit a Systems Engineer to report to Senior Systems Engineer.