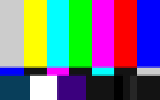 Chief Engineer
TV Broadcast Engineering


Location New York City Technology Center
Accessible by car or train with private parking

Compensation to $175,000 as a base with an additional performance based bonus and outstanding health, dental and vision, life and many other benefits for you and your family. Also, 401K savings plan with match. These are exceptional benefits in a very stable, secure and ideal work environment for someone truly seeking a home in a non-traditional TV Broadcasting Network.

Summary

A highly respected, stable international broadcaster and diversified media conglomerate is seeking a talented broadcast engineering executive who is seeking a real home, in one of New York's newest advanced studio and post production installations.. This broadcast engineering job is for a Chief or Senior Broadcast Engineer who desires long-term stability and career security in an ideal work environment for domestic and international broadcast origination..

Located in the Brooklyn NY Technology Center, this respected Broadcaster is migrating to OTT as an increased level as they integrate their TV, MSO, Satellite, OEM, Online and Social Media properties. This Broadcast Engineering professional will lead, mentor and spearhead engineering projects, production and post in a hands-on manner, working with dedicated broadcast professionals who a enjoy a highly desired work environment.

On Glassdoor this is one of the best work environments in broadcast television based on their New York, Los Angeles, Chicago, Washington DC and Atlanta reviews.

This Chief Engineer will be responsible for providing outstanding client and customer service to multiple broadcast studios, master control, transmission, post-production, creative content creation and the multiple edit facilities that work collaboratively with a state of the art LAN/WAN/SAN configuration.

This person should truly enjoy technology and have the ability to bring new technologies to fruition and improve workflow. This position reports to a seasoned TV Network executive with a reputation of creating happy healthy work environments in TV and Motion Picture post production.
Duties
In a hands-on manner participate in day-to-day execution of maintenance, personnel supervision, equipment management and technical support to BO&E, Production, Post and distribution partners.

Provide high-level customer support and service in a 24/7 365 broadcast facility.

Resolve issues calmly in a timely manner while delegating to your staff in a way that mentors and develops skills

Participate in strategic planning of engineering resources for each show currently in production and their post-production needs.

Analyze systems and or workflow to identify issues, improvements and solutions as OTT migration to international markets takes place.

Maintain a high level of broadcast industry technical, creative and business knowledge to keep the broadcast infrastructure up to industry standards.

Work closely with broadcast operations to keep them informed through documentation of changes to the production and post environment.

Maintain, track and report all project status for senior management.

The Chief Engineer has 5 direct reports to include engineers for production, post-production, Electrical systems and HVAC, Distribution / Transmission.
Broadcast Engineering Skills and Experience
Engineering degree

A minimum of (10) ten years of experience providing:

Studio - Production & Post

Master Control / NOC

Any Affiliate Distribution / OEM / OTT greatly desired

Server and Transmission Technical Support

Engineering document skills preferred to work with vendors

Full cabling, wiring, equipment configuration, installation, systems integration and project management experience desired

A history of providing quality support to editors and production in a LAN/WAN/SAN domestic or multinational environment.

A working knowledge of networking technologies, topographies and troubleshooting used in broadcasting,

In depth knowledge of studio camera setup, MPEG compression, CODEC's, C/KU, off-site redundancy for CMS Systems with partners like Microsoft and Google.

A valid driver's license

Must be able to work flexible hours and weekends as required for special events or technical issues.
Contact

Tony Filson
President
Filcro Media Staffing
295 Madison Avenue
New York, NY 10017

Resume email link

Links

This TV Engineering Job URL | Technology Group | Case Histories | Employers | Contact Mobile | Client Notes

A Filcro Media Staffing TV Broadcast Engineering Executive Search

Media & Broadcasting Executive Search, All Rights Reserved. Est 1985