Director Client & Creative Services

Client - Diversified U.S. global media and entertainment conglomerate
Search - Director Client and Creative Services
Based - New York City, NY
Search Firm - Filcro Media Staffing
Officer in Charge - Tony Filson
Reporting to - Vice President National Advertising Sales

Client Situation

The Vice President of National Advertising Sales needed to add an additional layer of management and enhanced functionality for clients, advertising agencies and internal cross platform advertising campaigns. The Vice President identified Filcro Media Staffing based on the firm's reputation in both digital and broadcast recruitment.
The Vice President required a person who could autonomously function as an in-house advertising agency at times to offer clients a full cycle solution that could have TV, Motion Picture and Digital participation from the firm's other operating divisions. Management acumen was also required to mentor, train and hire additional staff to keep pace with a brand approaching the billion dollar mark.

Universe Compilation - Industry and Sector Inclusions
National Cable TV Networks
Regional Cable Networks
Broadcast Networks
Advertising Agencies
Digital Networks
Internal Digital Resources in Film, Publishing and Radio
Filcro Media Staffing is Retained

Filcro Media Staffing proceeded to determine the needs of the Vice President form a compilation of factors that were quite complex based on the number of entities that would be serviced by this client and creative services group.

The client agreed with our desire to target eight environments and tier candidates based on management capacity, compensation, technology acumen, operational experience, cross platform exposure and corporate cultural respectively. This "map" established by Filcro Media Staffing and the client brought about the consensus we required to proceed with universe compilation.

Some of the challenges facing the new Director
Optimizing Current Resources
Building Internal Awareness of Digital Resources Across all Divisions
Becoming a Resource to Clients and Agencies
Mentoring, Hiring and Managing Staff
Optimizing Communication w/ Traffic and Inventory
Enhancing the Creative Impact of Cross-Platform TV, Interactive and Wireless Presentations
The Filcro Media Staffing Recruitment Solution

Filcro Media Staffing proceeded to identify "happily engaged" client services directors from the eight environments specified by the Vice President.

It took approximately four weeks to Identify, recruit and qualify four ideal candidates who would be capable of meeting all the current and future needs of the brand as they approached the one billion dollar mark. Keeping to the hierarchy desired was extremely difficult with such a diverse group of candidates coming out of varied industries with different reporting structures and modalities based purely in the content being distributed across each unique platform.

Our top four candidates were all capable of working autonomously and had strong management acumen enabling the six direct reports to a have clear definition as to why this individual was picked to be the next Director.

The Vice President was extremely pleased with the quality of candidates and the cadence at which they were recruited and presented. It was now a matter of "cultural fit" and the Vice President was certain that he could discern this with only a brief meeting with each candidate.

Successful Director of Client and Creative Services Recruited

A motivated and detailed oriented client and creative services professional with 10+ years of experience and a record of excellence increasing productivity in growing environments.

His record with quality and customer satisfaction at high growth interactive companies was confirmed by those who worked for him, his bosses and the ad agencies and clients that he collaborated with.

He was skilled at managing client relations and building this resource where it had not been before in substantial media organizations. His project management experience and a proven ability directing highly complex projects from planning through completion in fast-paced, time-sensitive environments was reiterated by everyone we came in contact. A high-performing manager he was still hands-on with demonstrated abilities to lead teams and always achieving bottom-line results.

His technology acumen offered a strong understanding of HTML, XML, Java, JavaScript, AJAX, Ruby, VB, UNIX and SQL. Proficient with MS Office & Project, Photoshop, Illustrator, Dreamweaver, Ektron CMS, Vignette CMS, Omniture SiteCatalyst, Open AdStream & DART and others.

Exhibiting growth in every work environment the candidate offered capacity, stability and a strong work ethic that could be emulated in his staff.

Managing over 15 direct reports and overseeing a multimillion dollar client services budget in the past, the transition to the new company was anticipated to go smoothly and it did.

This Director of Client Services has proven to be a vital asset to the company and those that utilize this environment external to the organization. This search was extremely successful and the new Director has met every goal and continues to perform in a manner that exceeds everyone's expectations.
To discuss retaining the firm for a related executive search
Filcro Media Staffing recruits Sales Planning Managers, Directors and Vice Presidents with the proper TV and Digital experience to enhance planning, revenue management and sales reporting functions. Filcro Media Staffing understands the analytic, people and media technology skills required to be successful on a single platform or a multi-cast, multi-platform multiplex.
Senior Director Sales Planning and Sales Planning Operations

Search Senior Director Sales Planning
Based Chicago, IL - USA
Search Firm Filcro Media Staffing
Officer in Charge Tony Filson - New York, NY
Reporting to President TV Network Sales - New York, NY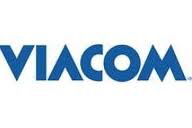 VIACOM is a leading global media company, with preeminent positions in broadcast and cable television, radio, outdoor advertising, and online. With programming that appeals to audiences in every demographic category across virtually all media, the company is a leader in the creation, promotion, and distribution of entertainment, news, sports, music, and comedy.

Viacom's well-known brands include CBS, MTV, Nickelodeon, Nick at Nite, VH1, BET, Paramount Pictures, Infinity Broadcasting, Viacom Outdoor, UPN, TV Land, Comedy Central, CMT: Country Music Television, Spike TV, Showtime, Blockbuster, and Simon & Schuster.

Client Situation

The President of TV Network Sales was seeking greater efficacy on a tactical and strategic level to enhance revenue.

Executive Search (ES) Member Industry and Sector Inclusion:
Cable TV Network - Multiplex
Broadcast TV Network - Major
The President identified Filcro Media Staffing Tony Filson (TF) functioning as Officer in Charge of Search. The firm has conducted numerous similar searches "above, on and below line" in the past and the familiarity with the ideal skill sets, culture and strategic initiatives relevant the TV Network's practices were advantageous the the Network and assuring an expeditious search.
Filcro Media Staffing is Retained

Filcro Media Staffing Officer in Charge of Search Tony Filson worked entirely with the President of Network Sales to establish a consensus of the type of improvements that were needed to enhance sales operations that could facilitate revenue growth. The President was very clear as to the specific functions and areas of concern that needed to be addressed in this geographic. The Midwest offered a unique opportunity for the proper Director.

Filcro Media Staffing was provided with technical, sales, operational, organizational, financial, cultural and creative overviews requested to evaluate all hard and soft assets as they relate(d) to the skills and experience required of the new Director of Sales Planning and Sales Operations (DSP). Specific tent pole events and preemption of programming in the past were examples of areas where wanted someone with a calm and collected demeanor when rapid changes were required.

The current DSP was not appropriate based on the growth the Network had experienced recently and the additional growth that was anticipated in the near future. The President wanted this position to become more strategic as opposed to tactical and to grant greater autonomy across all traffic, planning, inventory, reporting, training and associated sales functions would be mandatory. By utilizing previous documents from other similar searches, a compilation of appropriate skill sets was utilized with latitude during universe compilation and tiering.

The hierarchy of desired skill sets and industry experience established placed great emphasis on the new DSP taking initiative and formulating practices that would increase efficiency across all areas relevant to Sales Operations and establishing enhanced lines of communication with Programming.

The building and mentoring of staff to proceed with strategic initiatives involving the Midwest and West Coast was essential. Greater stewardship was needed in the development of soft and hard assets reporting into this Director of Sales Planning.

New software being reviewed at the time involved contract negotiations and establishing a new vendor relationship key to planning across three media platforms.. This technology upgrade required a person who was familiar with the review and implementation of new sales systems. The President wanted a Director of Sales Planning and Operations with the capacity to take ownership of the process as it related to a new joint IT and sales planning initiative where this new DSP would work as a committee member with the Network's IT staff as they transition and train the sales assistants, sales planners, inventory, traffic and account executives over to the new system. The ability to set a a clear syllabus with benchmarks for HR Training and Development would also fall to this person.

Universe compilation and tiering had to be setup in multiple frames for this search. With so many variables involved it would ultimately be a compilation of skills and experience as opposed to specific weighting. It was essential to give the President everything he needed with different weighting variables so he could determine the strategic value of each candidate that we "first tiered".

Filcro Media Staffing was very fortunate to have a President of Network Sales who had such a clear vision of where he wanted the Network to be from a market and revenue perspective in the near future. As opposed to him giving the search to a EVP, SVP or VP he opted to to take a hands-on approach to assuring that the person was proper strategic fit for his expansion plans.

Geographic issues were few. Chicago offered many choices as to where and how the firm would start universe compilation. Since relocation was also an option we started with the four primary markets relevant to a DSP and worked outward from Chicago. Proper attraction on this market has generally been through relocation.

Of the targeted environments we established nationally as primary for universe compilation all were positive and relocation proved to be a moot point in the end but many of the candidates exhibited everything the president wanted in his "ideal".

Challenges Facing the New Sr. Director Sales Planning (DSP)
Change Management
Mentoring
Ad Sales Planning
Ad Sales Systems and IT Acumen
Ad Agency Accountability
Client Accountability
Strategic Partnerships
Financial Controls
Optimization of Revenue
Filcro Media Staffing's Recruitment Solution

Filcro Media Staffing proceeded to Identify "Directors of Sales Planning with proven efficacy in every area relevant to the President's initiatives. Subs and revenue targets were matrixed to allow greater access to high-pot Senior Managers as well as Directors. The Network is very much in a growth mode with 100 million subs and going strong.

An executive capable of focusing on sales operational team development and sales infrastructure was essential. The client base, advertising agencies, account executives and sales planning staff had to witness a "clear" difference in the policies and procedures being brought in that would enhance efficacy as well as the bottom line. This new Director's soft skills were of key importance.

The strategic skills required would prove to differentiate the top four candidates but the tactical reviews we conducted offered greater insight into day-to-day running of the department and those that really understood the strains of an upfront, preempted programming, make goods and presenting the proper plan the first time. Avoiding ADU issues by improving process was something we wanted to accomplish not just through proper assimilation of media metrics but by properly applying these analytics.

Successful Director of Sales Planning Recruited

The new Director we identified was very hands-on. She was a skilled teacher in every area of concern to the President as confirmed in our skill set reviews:

Her ability to quickly review plans prior to being presented to the account managers for submittal to the client/agency and identify potential issues was exceptional. She was known for accurately monitoring the reweigh / remix of all Upfront plans without the prior Director's shortcomings in scaling to the Network's growth.

A History of Solid Experience and Proven Capacity
Distribution of all MSA's as well as overseeing client receipt of them in a timely fashion.
Monitoring/approving the re-expressions of dollars.
Monitoring/approving all sell-off requests.
Monitoring/approving all cutbacks
Monitoring/approving all planning rates
Monitoring/approving the distribution of ADU schedules
Monitor and prioritize sales planners' workload and distribute work accordingly
Supervise all sales assistant and sales planners
Providing post summaries of all accounts
Handling excess inventory and oversell situations
Consultation and interaction with account executives regarding research materials, programming, added-value (vignettes, billboards) advertising needs.
Interaction with network traffic department to gauge inventory availability, restrictions, specials, etc in determining make-up of proposal.
Liaison with various departments on client's behalf when requested.
Keep abreast of industry news via "trades" to increase and strengthen knowledge of Network position and get a general / broad understanding of what's going on in the industry.
Resolve order / invoice-billing discrepancies.
Invoicing: research discrepancy, advise client, management, and finance by correspondence on results and if necessary adjusting.
Daily review of national missed spot list to modify accounts by either makegoods or clients.
Client correspondence and direct contact as necessary.
Weekly group meetings with supervisors and staff to discuss weekly activity, resolve problems, and forecast.
Everyone involved in the search felt that all of the above should be second nature to the new DSP and that ultimately led to the identification of an extremely talented new Director for the Network. The new Director had functioned as the National Sales Planning Manager for (4) four Networks as a (multiplex) owned by a direct competitor of our client.

She was responsible for managing and training the Chicago Revenue Planning staff as well as being a liaison between them and various departments in New York including, but not limited to, the inventory control department, the traffic department, and invoicing department.

She created and tested reweight / remix template for the various Networks new planning systems, trained Sales Planners to understand template, and continued to utilize templates to build plans as she Directed this environment.

Implementing office procedures to organize flow of information along the lines sought by our client and creating proposals for media buyers at advertising agencies by analyzing data and customizing it for demographic goals and budgets of specific clients were all part of her responsibility.

She also Analyzed and incorporated these demographics based on MRI data as well as other research tools in order to optimize our clients' buys. Being extremely proactive and involved with the process of developing and maintaining client relationships to facilitate future business she was also responsible for overseeing the maintenance and delivery on all accounts and overseeing / executing cutbacks, sell-off requests, planning rates, added value requests, and re-expression of dollars.

Her ability to negotiate deals and present sales presentations to assigned sales territories and work with AE's, V.P's and above was proven. Her development of four National Revenue Planning Departments to develop upfront and scatter planning strategies to maximize sales and meet the company's annual goals were just what the President wanted.

This new Director was identified in Chicago and relocation was not required.

---

For more senior level sales planning positions, please visit our Traffic and Inventory areas for SVP and VP searches where these functions report into leadership. For managers and sales planners, Thank you.

To discuss retaining the firm for a related executive search
Ratings, Marketing, Programming, Affiliate and Sales Research
All media research to include primary and secondary ratings analysis, the formulation of modality in compiling media metrics, Nielsen Data, Uniques, MSO - SUB (subscriber), Social Networking usage assimilation and advertising research is identified by this group for tactical and strategic leadership.

Category and industry specific research executives for client services, sales, sales planning and ratings analysis are staffed for broadcasters, programmers, syndicators and advertising agencies. Industry specific automobile, beverage, adult beverage, travel, leisure, sports, entertainment, gaming, electronic, service, social networking apparel and even direct response (DR) are all O&D charted. Filcro Media Staffing provides developers, disseminators and advertisers of media product rapid identification of experienced professionals in all of the above research environments primarily in New York, Chicago, Washington DC, Los Angeles, Atlanta and Miami.

For technical data assimilation and dissemination for STB, OD, wireless and online interactive platforms from an operational perspective please refer to our Technology Group. From an SVP to a Manager of Research, Filcro Media Staffing recruits research personnel across all media platforms for quantitative and qualitative research.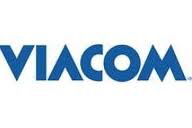 Viacom's goal is to be the world's leading, branded entertainment company across television, motion pictures and digital media platforms. The Viacom focus is on consumers, enhancing existing brands, developing new brands and executing on multiplatform strategies to reach objectives and sustain growth. By capitalizing on creative strengths and deepening relationships with audiences, advertisers, distribution affiliates, talent and licensees, Viacom is positioned to achieve continued global success.

Director
TV Advertising Sales Research

Based in New York, NY - USA.
Officer in Charge of Search Tony Filson, Filcro Media Staffing

Client Situation

The Senior Vice President of National Advertising Sales was seeking an addition to staff based on a distinct need to service a growing and diverse media sales population across multiple media platforms for multicast dissemination.

This Director needed to create new qualitative cable network analysis reports and improve the research department's work flow process to shorten the request-to-report turnaround time.
This executive would have to be proactive and hold training seminars for a group of 43 associated with research and research support in a multiplex environment of advertising and sub driven properties. A broad understanding of technology associated with the assimilation and dissemination of research data would be essential as this person would be developing primary research to supplement secondary resources.

The development of enhanced primary and secondary media metrics and analytic tools for Network sales was also essential. The current system did not combine ideation and needed to be a one point solution for sales staff across TV, Interactive, Mobile and Place Based OOH platforms in New York, Los Angeles, Chicago, Miami and Detroit as well as unique opportunities with venues not in primary media markets.

Industry and Sector inclusion for Universe Compilation
Broadcast Television
Cable Television Networks
Digital Media Networks
Motion Picture Studios
Advertising Agencies
Media Conglomerates
Suppliers of Media Research Metrics and Analytics
Venue and Place Based OOH with Digital Dissemination and Assimilation
Solution

Filcro Media Staffing proceeded to identify senior TV Research professionals with specific broadcasting sales research experience in organizations that serviced and mirrored the Networks' structure, business units, media platforms, multicast and multiplex modality and culture.

Directly recruiting from the identified targets was the most effective modality. Conventional awareness through print and Internet sources was not effective on any level. The candidates we were seeking to recruit were currently employed and happy in their current positions. Aggressively targeting a well researched universe ultimately brought this search to fruition.

Successful Director of Research Recruited

A current Director of media research from the largest provider of TV Network analytics in the world who had previously worked for a 100 million subscriber cable TV network with Sub and Ad Sales monetization components.

This executive had managed staffs as large as thirty-five and was responsible for creating training and research process programs that were highly effective in optimizing revenue based enhanced analytics that were superior in accuracy.

Developing primary research sources of media analytics as well as honing secondary data were strong components of this research executives experience. His capacity to quickly review media data sources for accuracy enabled him to optimize return for media sales executives in the field and minimize potential ADU and or makegood scenarios.

This executive had previously setup media research modalities that were being sought in the client company and he was responsible for mentoring four research employees to the extent that he afforded the network succession planning options that have been utilized successfully.

On the Manager, Director and Vice Presidential levels he created a customer service oriented research environment that was utilized based of ease of use, accuracy and ultimate efficacy. This building of media research resources, media research technology and media research personnel was a true testament to his capacity as a leader and team player. His noted reputation as an industry pioneer with analytics and media metrics across numerous media platforms assured current and future success in a multiplex that disseminated across (8) eight media platforms.

Executive Search Summary

The media research executive recruited was successfully attracted and did not require relocation.

He has made great progress in transitioning the Network into a state of the art provider of media research tools and analytics to their sales organization and clients across all media platforms and affording the Network the opportunity to monetize RFP's and sales plans as never before.

Revenue has been enhanced and the costs of research and research materials have been lowered based on in-house efficacy with primary research as opposed to paying premiums for secondary data.
To discuss retaining the firm for a related executive search