Filcro Media Staffing
Broadcasting Industry Philanthropic Recognition
CBS Cares - Louis Carr Internship Foundation - One Economy - Sumner Redstone
Filcro Media Pro Bon Requests - Filcro Children's Sports Initiative

The Louis Carr Internship Foundation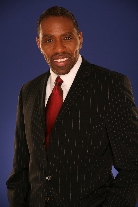 The Louis Carr Internship Foundation (LCIF) is designed to promote diversity and provide opportunities for multicultural individuals to make their mark within the communications industry.

Minority college students gain hands-on experience at top media and broadcasting companies as they benefit from the dedicated mentoring of industry leaders.

Mr. Carr has devoted great personal resources to this successful endeavor and under his tutelage the Louis Carr Internship Foundation has enriched our industry and our nation by facilitating the growth and development of our country's most valuable resource.

As the President of Network sales at BET, Mr. Carr is a respected mentor and visionary. His outstanding achievements as a broadcast professional and senior executive officer are true testaments to his devotion to our industry and the community it serves.

We urge every broadcast professional to learn more about the Louis Carr Internship Foundation.





Sumner Redstone is not only one the most powerful and successful media executives in the world, he is also one of the most generous.

His philanthropic leadership has placed him in rare company. His personal contributions have improved the human condition throughout the world.

Sumner Redstone's commitment to charitable endeavors to fund research and patient care advancements in cancer, burn recovery and critical care for those under served and the impoverished make him a great humanitarian.

The Sumner M. Redstone Child Rescue Center is a prime example of how one man with great compassion has significantly improved the well being of so many children and their families.

Without question, Sumner Redstone's many philanthropist endeavors are examples of generosity for all of us to follow.






One Economy Corporation (www.one-economy.com) is a national nonprofit organization that strives to maximize the potential of technology to help low-income people improve their lives and join the economic mainstream.

One Economy's mission is to bring technology into the home and to help people gain the comfort and training needed to use technology to raise their standard of living.

One Economy does this by:
Affecting technology-related policy initiatives:

One Economy has successfully launched the Bring IT Home campaign, which has helped to bring broadband into the homes of 200,000 low-income people.

Encouraging youth partnership and leadership:

One Economy fosters Digital Communities and supports youth-based Digital Connectors leadership programs in a dozen cities across the U.S.

Providing meaningful online content through the bi-lingual Beehive website: www.thebeehive.org.
The Beehive, (www.thebeehive.org), One Economy's comprehensive bi-lingual web portal, connects nearly 250,000 unique users per month throughout the U.S. to national and local resources.

One Global Economy (a supporting nonprofit of OEC) is currently engaged in the design and implementation of community Beehives in both Jordan and South Africa as part of its mission to mobilize technology for community development around the globe.
Beehive Content includes:
For more information, please contact Liz Sarachek Blacker, SVP, Media Division, One Economy Corporation lblacker@one-economy.com – 202.393.0406


Few broadcasters have devoted more resources to philanthropic endeavors than CBS.

CBS Cares, consisting of distinctive broadcast PSA's with CBS Stars and a groundbreaking related website (www.cbscares.tv) was recognized with the very prestigious Paul G. Rogers Leadership Award.

CBS Cares is a highly successful collaboration between various areas at CBS – Entertainment, News, Sports, Program Practices, Promotions and Digital Media. The project is led by a gifted Senior Vice President of Program Practices at CBS, Matthew Margo.

CBS is to be commended for being a true pioneer as it uniquely explores and expands on health and social issues that are of vital importance to everyone. The incisive discourse offered is also sensitive to those who often leave a physicians office with more questions than answers.

Subjects covered on the website are:
We highly recommend that you bookmark the CBS Cares site and share it with your friends and family.

The CBS Cares website and PSA's are a prime example of how CBS serves the public interest by perceptive and compassionate understanding of the human condition. To Leslie Moonves, Chairman and CEO of CBS, we sincerely offer our highest regard and appreciation for CBS's leadership and invaluable contribution to our community through "CBS Cares."

Although we are always extremely busy in representing paying clients and in managing professional obligations, our commitment to pro bono service is unequivocal.

Providing media management consulting and high-quality broadcasting executive search services to those media non-profits who are unable to pay is critically important to our community. That is why Filcro Media Staffing participates in identifying media executives for nonprofit and NGO organizations that serve the public interest by serving the disadvantaged.

We are dedicated to using our resources to help the poor and disadvantaged among us by reviewing requests that we provide pro bono assistance in deserving cases.

To request a formal review for pro bono assistance please forward your correspondence to:
Tony Filson
President
Filcro Media Staffing
521 Fifth Avenue
New York, NY 10175
re: pro bono review
Filcro Media Staffing - Our Industry Cares 1985 - 2014 - CBS Cares is a registered trademark

Filcro Media Staffing
Youth Sports Programs
Tony Filson of Filcro Media devotes substantial time and resources pro bono, twice a year, to promote Aruba's abundant offerings of beach and water sports activities to help build youth sports programs.

This endeavor was founded from a true appreciation of Aruba, the Arubian People and the ever evolving and humble photography skills of Tony Filson.

This philanthropic project started in 2013, providing media coverage of kitesurfing, windsurfing and beach tennis in Aruba and can only be equated to a "non profit media NGO" devoted to youth sports, in one of the most beautiful environments in the world conducive to international kitesurfing, windsurfing and beach tennis competitions. To Learn More - Photo Samples

The goal of the project is to expand these programs to additional locations based on the need and support of those in the media industry who have proven to be champions of generosity and compassion. We accept sports equipment, monetary donations and sponsorship of youth sports clinics. No donation is too small and 100% goes to the kids.