Back Office Broadcast and Sales Operations Consulting

Filcro Media Staffing offers Media Back Office Sales Operations expertise to resolve issues facing media disseminators. Solutions for start up and established networks: streamlining processes, technology migration, vendor solutions, inventory control, revenue optimization, transmission systems.

Start Up Networks

Analysis of media outlet and proposed staffing, structure, workflow and vendor solutions. Assist from start up of the network, setting target dates for mission critical milestones, provide "go-live" testing, discrepancy resolution, and documentation of workflow.

Process Streamlining

A thorough review of the entire work flow process to remove unnecessary effort, and create a seamless workflow to both internal and external clients. After mapping the current process, recommendations would be made to create a new workflow by either introducing software or proposing new methods.

Migration & Upgrades to New Systems

After the initial steps of Process Streamlining, a migration plan for upgrading defined systems would be proposed. If a system has been pre-determined, a project outline with mission critical milestones would be developed to ensure the ease of success. Each business unit would go through User Acceptance Testing and sign off on "go-live".

Software Vendor Solutions

Media outlets looking to migrate to other systems and media platforms would be given the full analysis of how these vendors would function in their environment. Depending on the need, either an end-to-end or surround strategy vendor could be analyzed on how it would affect improvement of the business.

Inventory Control & Maximization

A complete analysis of how inventory is created, sold and utilized would result in improvement to revenue. Mapping of unit creation, inventory clearance, under delivery, yield management and remnant inventory would build a transparent workflow for total maximization of sales dollars.

For additional information regarding these services: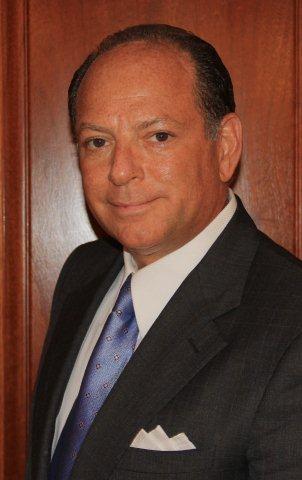 Tony Filson
President & CEO
Filcro Media Staffing
New York, NY 10175


212-599-0909 ext 215 - E-mail


| | | | | | | |
| --- | --- | --- | --- | --- | --- | --- |
| | | | | | | |
| Mobile | Cable & MSO | Broadcast | Radio & Music | Online | OEM / Multicast | DOOH |
This URL: http://www.executivesearch.tv/html/back_office.html - Bookmark
Sales Case Histories: http://www.executivesearch.tv/html/media_sales_recruiters.html
Contact / Locations: http://www.executivesearch.tv/html/location.html

Media Management Consulting and TV management process consulting for broadcasting entities across all all media platforms. TV network back office management consulting for Cable TV Network back office operations to include, media, inventory, traffic, sales, sales planning by specialists with broadcast, systems, vendor, media software and training expertise. United States based with consultants located in New York, Atlanta, Washington DC, Virginia, Maryland, Los Angeles and the Middle East. Process optimization consultants for broadcast, mobile, satellite, MSO, interactive and wireless networks.