Vice President
Facilities & Real Estate Management
Telecommunications, Commercial & Executive Offices, Leasing & Land Management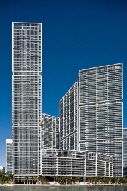 Filcro Media Staffing with a history of media and telecommunications industry real estate executive search, has been retained to identify a Vice President to manage the diverse and substantial real estate portfolio of a publicly held, U.S. based telecommunications conglomerate.

This executive will be based in New York City and be responsible for managing, optimizing, acquiring, divesting, leasing, developing and managing facilities associated with the firm's real estate holdings, leases and partnerships.

This Vice President will manage an exceptional staff of in-house real estate professionals and work closely with external vendors, partners and appropriate governmental agencies in the management of a broad scope of properties and related issues.

Experience with telecommunications, media, entertainment or broadcasting infrastructure to include operational facilities, cell / transmission equipment and towers and FCC rules and regulations are highly desired, but not required.



Of great importance are the scope, size and diversity of the real estate portfolios managed, optimized and the executive's capacity to lead a gifted management and operational real estate staff in a highly desired work environment and corporate culture.

This executive should exhibit the soft and hard skills required to work in a professional and demanding environment driven by timely industry and market conditions that are relevant to managing many millions of square feet of diverse real estate holdings. An executive who gives and enjoys levity, wax-on / wax-off, and at times thick skin, should adapt well to a company with diverse corporate cultures ranging from the polish of a Fortune boardroom to the creative departments that produce stunningly beautiful content for millions of the firm's loyal consumers.
This executive should be able to report to senior management verbally and in writing keeping them appraised of all relevant matters in a concise, thorough and diligent manner. Prior exposure to "C level" accountability is highly desired. We are seeking an executive with a history of professional achievement, continuity in service and the clear capacity to grow in one the world's leading publicly traded corporations with a history of operational excellence.

Base salary is in the low to mid six-figure range, based on experience. Offered are comprehensive benefits, bonus with competitive defined and non-defined plans and incentives that culminate to a generous compensation package for a talented executive.
FILCRO MEDIA STAFFING
A Global Media & Broadcasting Executive Search Firm
Officer in Charge of Search | Tony Filson
US | LATAM | EU | ASIA | MENA | AFRICA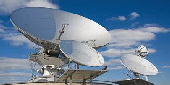 Media
Broadcasting
Entertainment
Telecommunications

Home | Similar Case Histories A B | Contact | Employers | Our Industry Cares
Bookmarked URL http://www.executivesearch.tv/html/media_industry_real_estate.html