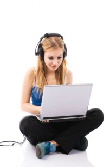 VP / Creative Director
Advertising Sales Development
Client & Creative Services
Ideation | RFP Responses | Sales & Marketing Materials
User Generated Content and Consumer Engagement
Search VP / Creative Director - Sales Development & Client Services
Based New York, NY USA
Search Firm Filcro Media Staffing, New York, NY
Officer in Charge Tony Filson, New York, NY
Reporting to EVP Global Sales, New York, NY
Search Guidance Sales & Client Creative Services
Client
Diversified media and technology company with broad global BOD interests ranging from Microsoft, Goldman Sachs, VIACOM, Unilever, Fidelity Investments & CBS.
The firm provides advanced direct consumer engagement technology and primary media analytics to the Fortune 50-1000 and Unicorn Brands globally. The firm owns the patents and patent portfolios that activate consumers for consumer brands as a turn-key solution with total creative and technology support.
Client Situation
The Executive Vice President of Global Sales was aware of Filcro Media Staffing through approximately 30 executive searches that Filcro had conducted successfully at VIACOM and for a competing TV Network where the EVP was the TV Network CEO. Tony Filson was retained to be the Officer in Charge of Search to build out the firms national sales organization.
The firm was instructed to start in New York City by recruiting all sales, sales support staff, client and creative services personnel to serve the United States markets and multinational business that would disseminate from same. Once New York was finished, Filcro Media Staffing would move to Los Angeles, Chicago and then Detroit and Ohio coverage.
The goal was to build-out the entire national sales organization in six months and assure that the sales organization was self sufficient and capable of driving required revenue / budgets set by the EVP and board.
With the firm serving the Fortune 50-1000 and Unicorn Brands as an advanced media and technology company, the Client & Creative Services function needs to reflect the creativity and flawless services expected from CMO, Brand Managers and Marketers from the world's most respected and recognized brands. The level of technology acumen and creativity required for this search was set at high standard by the EVP and internal CMO to meet the needs of some the world's most demanding corporations.
Executive Search Committee Industry and Sector inclusion
Media Technology

Investment Banking

Consumer Products

TV & Cable Broadcasting

Motion Picture

Social Media
Priorities Set by CEO, CRO and CMO
Their was joint consensus on the level of creativity, Fortune 50-500 experience and media technology acumen required for this VP to implement the Firm's business goals and those of the CEO, CRO and CMO. What differed, were the priorities, each C Level executive wanted this individual to concentrate on. The initial weighting of the strategic and tactical priorities were separated into (4) distinct areas by the Officer in Charge of Search (TF) and were in-line with market expectations, compensation, the geographic and the career path established for this position and a future role to report into this VP to be more heavily weighted towards sales.
Immediate Challenges Facing the New VP / Creative Director
Create and produce "The Firm's Story" in a concise and detailed manner to be showcased for nation-wide new product roll-out to acquaint CMO's, Brand Managers, Marketers or Media Platform CXO's with the unique offering(s) of the company.
Based on the Firm's proprietary technology and "first to market" implementation, messaging would have to be done in a manner consistent with new technology that has never been available before.
Develop "industry" and "business vertical" branding & creative for sales, marketing and consumer activation.
Establish continuity with consumer and corporate products so B2B, B2C and C2C can be recognizable across 11 to 12 media platforms.
Create a working CMS for The Americas, London, Spain and then implementation of distinct U.S. Markets for East, Mid-West and West offices to be shared with Sales, Marketing and Consumer groups.
Set new workflow for RFP Responses and Sales Presentations
Bring in-house, all advertising agency functions to for quicker turn-around, lower costs and improve creative messaging with clients and consumers.
Filcro Media Staffing Proceed With Recruitment as Follows
It was apparent that the VP / CD would be responsible for conceiving and developing creative marketing solutions and supporting sales collateral that leveraged the full breadth of the firm's consumer activation platform for global brands, so the OIC started universe compilation by examining the work associated with in-house and ad agency CD's of the top five global advertisers in each consumer category.
The work was of major entities within the Fortune 50 - 1000 , Unicorn Brands and advertising agencies and Filcro had to distinguish those that functioned as self-starters and innovators who could take initiative creatively and strategically while directing teams and work on independent projects with senior management and at times CMO's of clients. Strong creative, and interpersonal skills would be essential.
As a manager this VP/CD would need be deadline-driven and create an upbeat work environment from creative conception to execution. The "ideal" VP/CD would have the ability to manage multiple, time-sensitive projects while making sure responses to business opportunities flow well, look great and are designed to activate customers with technology that has never been seen before. Target verticals include the world's leading Automotive, CPG, Electronics, Gaming, Financial, Entertainment, Sports, Travel & Leisure, QSR's and many others who have exceptional standards and expectations.
The branding of the product(s) and the organization itself would be essential as the product(s) were rolled-out. This individual would have to understand corporate and consumer mentalities to a new way of thinking and interacting with media as never before. In essence we needed to identify a VP/CD who had a substantial and successful track-record with the Fortune 50-500 and or Unicorn Brands brining new products, media, services and technology to market.
The New VP/CD Identified and Recruited by Filcro Media Staffing

The VP/CD recruited by the firm is an award winning veteran of Best in Show, DA&D, ADDY and others, having worked for some of the world's most respected advertising agencies as well as directly for the Fortune 50-500 and Unicorn Brands.
The critical materials conceived and developed would play a key role in sales development. This VP/CD had a history of driving sales.
His awards spanned through entertainment, industrial, retail, CPG, sports, pharma, fashion, luxury, food, financial, food and more. He had a proven record of success with substantial clients. His peers recognize him as an innovator who changed the fortunes of companies globally by activating and engaging consumers.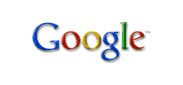 Across traditional media of TV, print, digital, social, video, mobile and websites he brought to fruition some of the most recognized advertising campaigns that have become part of every consumer's vernacular. His product branding and efficacy with consumer activation are substantial episodes in advertising industry history.
Direct clients such as Google, Subway, Johnson & Johnson, Netflix, 3M, Rolls Royce, McDonalds, DOW, Starbucks and others, have enjoyed his creativity and branding acumen globally.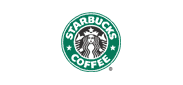 With technologically advanced interactive media experience this VP/CD was unusually well suited to brand a product that the world had never seen before. Drawing consumers into a virtual world of what can only be equated with looking into a mirror for the first time, this new product can be mind-bending and he was able to assimilate and disseminate concepts immediately, where others took days to have their epiphany.
Having managed both very large and small intimate teams he was hands-on. His knowledge of how to establish structure in large multinational organizations would do him well as he built-out the creative infrastructure of the firm. He had a history of leading by example by those who worked for him and also had the ability to attract highly regarded creatives and technologists as direct reports.
Hired by Leadership Unanimously
Once the VP/CD met with the CEO, CMO, CRO and an interested board member it was unanimous that this executive would bring the Firm's business goals to fruition.
The new VP/CD became acclimated in a brief period of time. Hit the ground running and is positioned to change the world of consumer interaction as we know it.
It with great pride that Filcro Media Staffing was chosen to conduct this unique search that will have a generational impact on global commerce and consumers to facilitate media technological and creative leadership for a firm so deserving of this gifted VP/CD.
Tony Filson was the Officer in Charge if this search.
Client & Creative Services | Sales & Advertising Sales | Employers