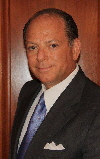 Filcro Media Staffing is one of the principal media executive search firms with documented efficacy. The firm provides highly specialized and focused executive recruitment services for local, regional, national and International media broadcasters.

Since 1985 the firm has facilitated the evolution of convergence for diverse media broadcasters in the private and public sectors as respected and focused media executive recruiters.

Filcro Media Staffing facilitates business goals by recruiting media executives who skillfully lead, monetize, develop creative product(s) and technology across multiple platforms. Some of the firms' clients function across (10) ten media platforms.

Filcro Media Staffing offers honed media and broadcasting recruitment acumen.
.
| | | | | | | |
| --- | --- | --- | --- | --- | --- | --- |
| | | | | | | |
| Mobile | Cable TV Nets & MSO | Broadcast TV | Radio & Music | Online & OTT | Multicast & Gaming | DOOH |
The firm's recruitment practice provides expeditious identification of talented media and broadcasting executives in business, creative and technical environments inherent to the diverse media communities Filcro Media Staffing services.

As a retained media and broadcasting executive search firm, Filcro Media Staffing functions throughout the entire United States, Europe, Asia, Africa, The Middle East and South America with primary offices located in New York City. The firm recruits and identifies broadcasting and media executives within numerous media disciplines.

Filcro Media Staffing reports to single hiring executives, executive search committees, boards of directors, media investment banking firms, governments, ngo's, nonprofit organizations and senior human resource professionals who require detailed knowledge, focus, competency, decorum and proven specialization within the media and broadcasting industries.
Client Based Recruitment Solutions
The diverse global media and broadcasting interests represented by the firm can be reviewed within documented executive searches listed as case histories. These case histories facilitate insight into the business, technical and creative recruitment acumen of Filcro Media Staffing with regard to tactical and strategic identification on varied management levels in diverse geographics.
Exhibiting how executive searches are brought to fruition is important and Filcro Media Staffing maintains transparency throughout the identification, recruitment, screening and attraction process.

Filcro Media Staffing's clients enjoy exceptional efficacy and cost structures based on the firm's reputation and recruitment experience within the broadcasting and media industries. The documents provided on this site pertaining to recruitment methodologies, reporting, comparative costing and the firm's specialized recruitment practices exhibit a clear amalgam of resources dedicated and focused to broadcasting, digital properties, multicast, multiplex networks and numerous related and ancillary media products.

As an executive search firm in a highly specialized space we welcome queries pertaining to executive search initiation, the firm's availability, search cadence, terms and conditions and Filcro Media Staffing's identification capabilities within context of a specific search assignment.

Filcro Media Staffing, Inc.
A Media and Broadcasting Executive Search Firm